Welcome to Gibraltar's Nature Reserve
The Gibraltar Nature Reserve was established (on the Rock of Gibraltar) in 1993 under the  International Union for Conservation of Nature's category. Now home of the Gibraltar Monkeys (Barbary Macaques), the Gibraltar Nature Reserve is annually visited by hundreds of thousands of visitors and locals. 
The Nature Reserve is also vitally important for migrating birds and also supports the local flora and fauna. 
Getting to the Nature Reserve in Gibraltar
Price of the Gibraltar Nature Reserve Ticket
Open all days of the week except Christmas Day
Nature Reserve Ticket
Only valid for day of payment
Entry to all attractions in the Nature Reserve

£10 fee for children 11 or younger
Attractions in the Upper Rock
Gibraltar (Mons Calpe) was one of the Pillars of Hercules on Greek mythology. Ensure to stop at this location to learn about the relevance of this site and also absorb the great views of the Strait of Gibraltar, Spain and North Africa.
Stand on the same location as Queen Elizabeth II did during her visit to Gibraltar in 1954. Enjoy the excellent view point of the Straits from this location.
Originally mentioned during the 1st century by the great Roman Traveller Pomponius Mela, St. Michael's Cave is one of the top attractions. Now recently improved with a new 3d Mapping Image show "The Awakening"
Relatively new to the scene, the Skywalk offers great views from of the Eastern coast and also has a glass floor for a thrilling experience! A must attraction to visit during your adventure into the Upper Rock.
One of the various locations in which the Gibraltar Monkeys (Barbary Macaque) are found. Caution must be taken when interacting with these wild animals, ensure you do not take food readily available with you. Make sure to read the guidance on visiting the Macaques before you venture to the reserve.
Check out the spectacular views from this 71 meters long bridge suspended above 50 meters from the rocks gorge. Another thrilling attraction recently installed in the Nature Reserve.
Constructed in 1782 during the Great Siege of Gibraltar, the Upper Galleries are proof of the pioneering work of the Royal Artificers. One of the most important attractions Gibraltar has to offer.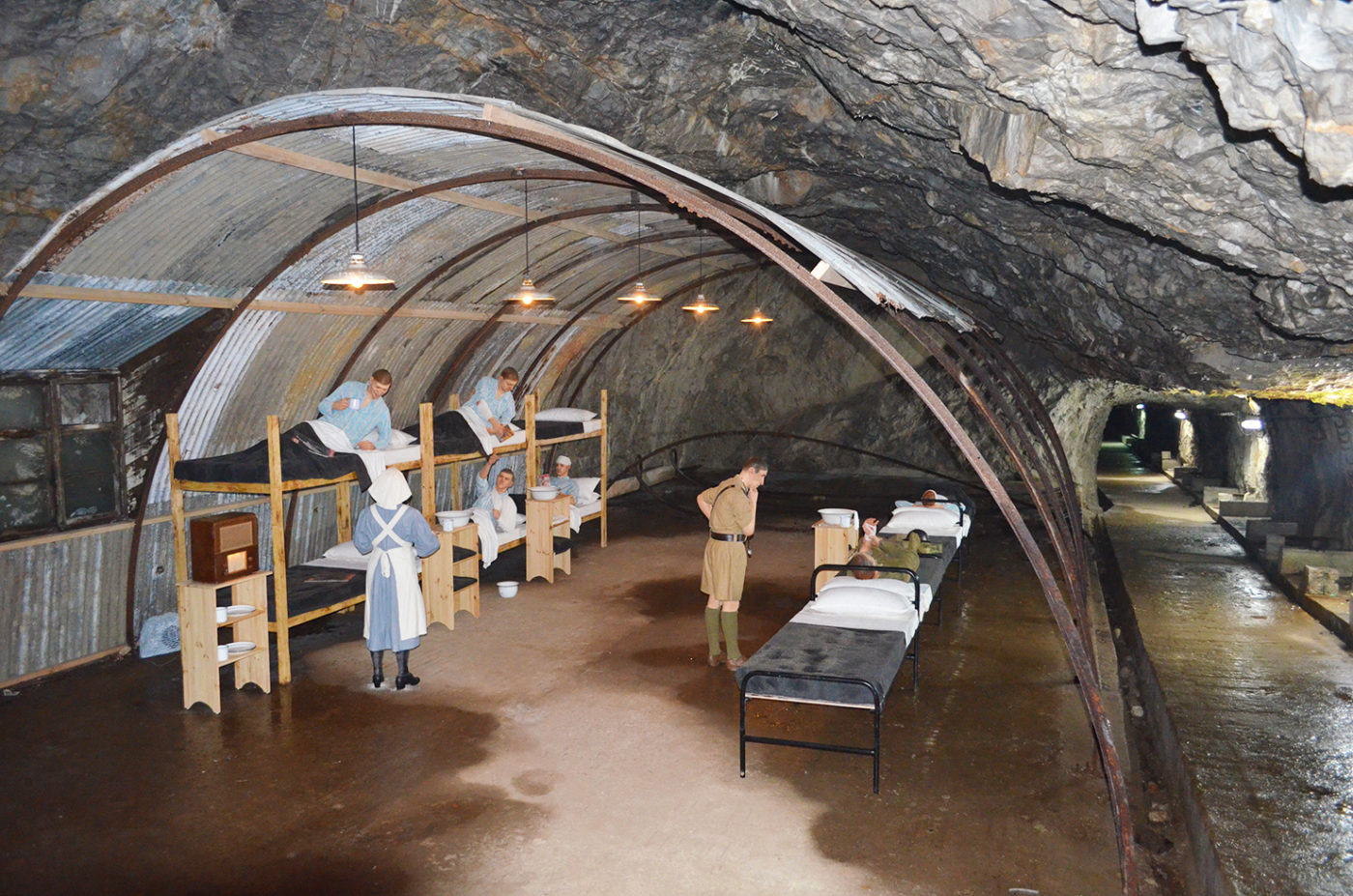 Created during the Second World War, the Royal Engineers took inspiration from their predecessors the Royal Artificers in creating tunnels systems along the rock for security and shelter from the enemy.
Tours in the Nature Reserve
We surely hope that you have enjoyed reading about the Nature Reserve and what areas to visit. Please make sure to share this article with friends.
The Rock of Gibraltar Going on a Rock of Gibraltar Tour is one of the most popular things to do in Gibraltar. If visiting, it …